How To Throw A Tea Party Baby Shower
Haha... You don't! You relocate to a tea party-type establishment and let them handle all the hard work!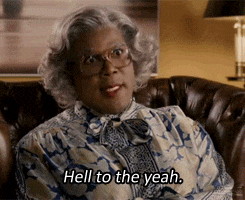 LOL. I only say this because that's what we ended up doing recently for a good friend of mine. Military spouses have to live separately from their families so often that they can't share in the normal celebrations of baby showers and, more importantly, the births of new babies because of being stationed away from home. In some cases, families can visit because folks aren't stationed too far away. I had family stationed 8-10 hours away from us and I visited them maybe twice a year. However, when you're stationed overseas, there's a considerable cost difference in a visitation schedule. (Note: I said schedule sounding out the "sh" in my head and in a British accent. Don't know why.)
Anyway, a couple who is married and wants to have children is not going to hold off having babies (or PRACTICE having babies, if you know what I mean) just because they're geographically separated from their families. Especially so far from their families. Think of the benefits of having your family so close: date nights, occasional daycare, the psychological effects for the child and for the grandparents of having the child around for long periods of time says the grandparents live longer. There's benefits for everyone!
That being said, having a baby shower can prove to be difficult for military families because a) they're separated from their families and b) they might not be in a location for very long to know many people to attend a shower or a combination of the two. For my friend, who has been in Germany for a couple of years already, she ran into the issues that a friend of hers had offered to throw her a shower and then her friend found out her husband had orders and had to back out of throwing the party. It's a hot mess of a world we live in. Anyway, because of the stress of that, Bethany decided to throw the party at a place in Wiesbaden called Britmania.
We checked it out before booking and it's completed adorable! You walk into the shop and there's tea pots, tea sets, napkin sets, decorations, jams, and tea for sale and more! There's three tables set up right inside the door that are available for you to book a tea party. And yes, you have to book ahead because they fully cater your tea party. It's absolutely darling. There's a couple of different levels you can choose. Did I mention that Bethany and I also ordered tea hats online to wear to this place? Bahahaha, oh we sure did!
For Bethany's baby shower, she chose the basic level for 8 people which included tea, sandwiches, scones and mini cupcakes. When we arrived, the table was already set with a different tea set for each person. It was a beautiful table. Then, they were gracious enough to wait for one of our guests that was running a little late before beginning to bring out the food. When they did, you'll see from the photos below, it was so beautifully presented. Egg salad with spinach that was so tasty, salmon that was incredible, the tea was so good, scones perfectly warm and the cupcakes... I can't even describe how perfectly moist, and... PERFECT they were. So delicious. Everything was absolutely perfect. (http://www.britmania.de/teatime.php)
They were also very attentive. Once the owner of Britmania found out that this was a baby shower, she brought out a big ole ribbon that said "Mum to Be" for Bethany. So cute and very kind of her! I wrote a review on their Facebook page for her and I think her name is Sandra, but I distinctly remember her being very kind. That kind of nicety and charm is not faked. You can tell when someone is being fake and when someone is being genuine. She was absolutely lovely. <3 Thanks again, Sandra.
Anyway, for the baby shower, Bethany's husband, Ryan, asked me to help spruce it up and add a little flair from awesome Auntie Sarah.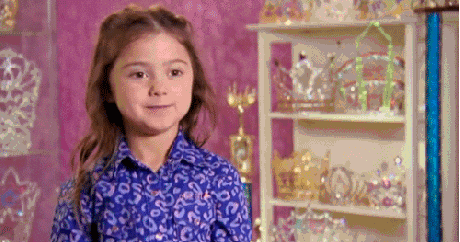 Well.... Lord knows I'm definitely down to help with that, so Bethany and I collaborated a bit about the invitations and how they wanted a fox theme but something to go along with the tea party theme. Girl, I got your back. <3
Not only did I made these lovely (yes, tooting my own horn) additives, but I made a few games that includes Daddy Knows Best where we had to video some of Ryan's answers to questions and the guests at the shower would have to guess his answers. It actually turned out to be a very fun game. We also played Baby Animals, where you had 1 minute to guess a list of 20 different baby animal matches. For example, did you know that a cygnet is a baby swan? I had to Google the answer list for party because I had no clue at all. Bahaha!
I hope you've enjoyed the post and the baby shower tidbits. Feel free to visit my Etsy shop to purchase the options for the games/invite pieces (Bethany has been a huge inspiration to me since we met! <3 -- www.etsy.com/shop/sarahbelaine -- Sarah Belaine -- Coffee All Day -- Which is true, coffee all day. It's a little sick. :D I'm hoping to have my crochet and cross stitch designs up soon, but for now, I've got Bethany's baby shower items. She's an inspiration to me. So, thank you Bethany. For being my friend, for being incredible, and, you're going to be an incredible mom.
Schedule
#mom #babyshower #baby #invitation #babyshowergames #babyshowerinviation #babyshowerinvitation #shower #woodlandsshower #babyfoxbabyshower #staycleverbabyfox #staycleverlittlefox #stayclever #cleverfoxbabyshower #foxthemebabyshower #teapartybabyshower #britmania #wiesbaden #militaryspouse #militaryspouseblog #militaryblog #militarywifeblog #militarywife #milso #millslife #milsolife #military #armywife #army #teaparty