We're Stronger Together - Even As Strangers
Military families are a community of strangers. We can say it because we live it over and over again every time we have to move somewhere new. The great thing, even being strangers, is in any crazy situation, tragedy, time of need, those strangers are usually the first to jump when someone needs help. This is the kind of community I love being a part of. Especially since the husband and I moved to the Frankfurt, Germany area in late 2017 for the U.S. Army.
What an incredible opportunity!
We have this beautiful opportunity to live in Europe for three years. For me, I can check off so many things off that amateur bucket list of mine: Ireland (done!), Egypt, international roller derby events (some already done), Paris, Greece and so many more! Not only checking things off the list but exploring and learning and the food. Oh man, the food. Lord knows we LOVE food.
I'm only sort of kidding on that one *hehehe*
That being said, we tried not to waste the opportunity of living in the Fort Leonard Wood area, either! We did quite a bit of traveling while we were there. We were much more comfortable, of course, since that was our home country. Also, roller derby. Enough said. And, where we met, Alaska - soooooo many adventures to be had in Alaska. I won't even get started on Alaska because this post would get lost in Alaska adventures and that's not why we're here!
SO - drum roll, please! I've explained these different places, adventures and acclamation processes because sometimes, there are other sides to the military lifestyle that people don't always share, want to share, or maybe feel like they're burdening you with their "sob stories" or hardships. I'm here to tell you, even my dogs frustrate me to the point that I have a really awesome pal who takes them for a walk twice a week! (Germany friends - if you need her number, let me know, her name is Kelsey and our dogs LOVE her. We do, too. She's very sweet :D ) Imagine having a child while your spouse is gone in the field for 2 weeks with limited cell phone service and you're in a country with a language barrier. Imagine having multiple children and you're about to have another child but can't get ahold of your spouse to inform them you're headed to the hospital. Imagine having multiple children and they don't understand why your spouse is gone. Folks, being the spouse at home is more than just taking care of the bills and making sure the house is clean. You're both parents even while the other parent is still part of the picture. How does that work?! I've interviewed a few other spouses to give some input on their family situations in honor of Military Spouse Appreciation Day 2018.
My first interviewee is Tanya Cabanaw (IG Handle @pineapple_highway_). She has been the spouse of a Canadian Army member, Devon, for 12 years. Devon is currently deployed and, beautifully, comes home to his family in June. As a family, they've been stationed in 2 different postings in Canada. [Something I didn't know about Canadian military is their postings are typically 4-7 years per station versus American military being 3-4.) One of the questions I asked was whether Tanya had been exposed to the military lifestyle prior to their marriage. She said, "I was NEVER exposed to the military at all. It was not even in my realm of thought. I don't even know how Devon and I met or where he came from. But something clicked and we were married 4 months later. When we decided that we were going to be together his first comment was 'I'm a soldier, and my service comes first'... It was hard to swallow at first but I'm so proud to be a military spouse. I couldn't be prouder of him and the people he gets to help."
Tanya and Devon have 3 boys, ages 11, 9 + 8. What a busy life!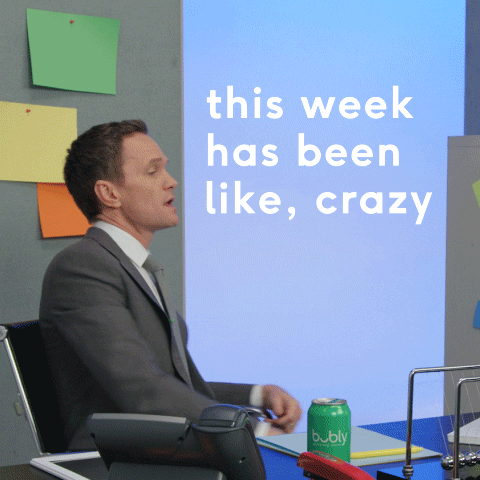 They love being at the beach, hiking and exploring new places. The boys are busy with ball hockey, cadets, and swimming lessons. So, I asked Tanya what she does for "me" time and she said: "I run every day and girls night once a week is a MUST. My friends are my sanity. They know when I need them but they also know when I need to hear, 'suck it up.' Don't get me wrong, there are nights that I'm a blubbering mess, I'm angry some days, other days I'm great. Deployment is hard. As they say in the army, 'Embrace the suck!'"
This question always comes up: What are some hardships/communication "errors" you've come across in 12 years of a marriage with the military that you'd be willing to share?
"I guess some of the hardships we have faced are being separated as a family. Being apart for holidays, birthdays, anniversaries, etc. A couple is forced to dig deep to make a marriage survive when you barely see them. Communication was something that we were not good at when he first started going away a lot. You either learn to truly communicate with each other and learn to truly listen or you're doomed from Day 1. I can tell if he's having a hard day just by one simple response. Surviving time changes and learning to adapt to a completely different life are some hardships that not many people understand. I never thought I would have to worry about his safety and well-being. Never thought I would marry a military man. The resiliency that these 3 boys show everyday is beyond amazing. Devon's been gone since November and has missed every holiday. They have not batted an eye. I've only seen tears a handful of times and have given me support when I have needed it. They are stronger and wiser beyond their years."
My second interviewee: Bethany Borjas (IG Handle @bethanye6). Bethany has been married to United States K-9 Handler, Ryan for 2 years. They currently live in Germany, and are pregnant with their first child! Bethany's aspect of the military spouse life has been slightly different than those folks who have been dealing with the military for longer in a way that deals more with the aspect of her career.
Very similar to myself, when she married her military member, she had the idea in her head that with her degrees she would be able to pick up a job "like that!" wherever she moved with the military.
"I have a Masters of Science Degree in Stategic Leadership from Mountain State University, Associates of Science Degree in Computer Animation from Full Sail University, Bachelor's Degree in Fine Arts with a focus in Painting from West Virginia University, where I attended on a full visual scholarship, also selected to attend the Governor's Arts Academy in Fairmont, West Virginia. My past industry experience in the animation industry is working in 3D crime scene recomstruction used in Orange County Court systems in Orlando, Florida and animation advisor on the movie, "Stagbunny." I have taught at Full Sail University, Otronicon Institute, Bright Horizons Early Education Center, and Art Institute of Seattle. I have been teacher higher education for 18 years and early education for 2 years. Former member of Women in Animation Organization; was acting student advisor for the Media Arts Animation and Game Art Design departments at the Art Institute of Seattle."
I mean this lady could take over the world! ✅
When you get deep into that thought process, what might that look like from the employer's point of view:
1. You're only going to retain that employee for MAYBE 2-2.5 years due to PCS schedules, giving that employee time before they move again to get their appointments in order for household goods, kiddo appointments, vehicle inspections, shipments, appointments to be made etc.
2. It takes 6 months to get that employee trained to where the employer feels comfortable. How much money from the company is going to be invested into those 6 months of time and training into this new person? Is it worth it? Will it pay off in the long run?
3. Military spouses have learned to become adaptable and flexible to new surroundings very quickly due to being surrounded by their military accommodations. This is a huge plus!
4. The worst question - is this person OVER qualified for this job? It can be really frustrating for our community looking for work!
Unfortunately, finding the right fit is not as easy as it sounds for the average military spouse. And, in Bethany's situation, with her specialized degrees, they decided that not working was the best plan, for now. She is now focused on staying active and healthy for this pregnancy and are very excited to share their love with their first baby.
As far as their families back home, Bethany has always called her mom and dad on Sundays and that routine has continued since moving overseas. Even with the major time difference, she still makes sure that phone call happens. She says, "My mom is always up super early so the time difference isn't so bad." Bethany mentioned, however, that before marrying a military member, when she and her family lived closer together, she and her sisters regularly spoke on the phone, text and/or used social media more often for communication. Since she moved overseas, the communication with her siblings has lessened. So, communication styles within your family circle even change when you're a part of this life. Yet another sacrifice these folks make.
Bethany and Ryan have a cat Ruthie and a dog, Xandy. Xandy is a retired SS (specialized search) dog. He retired with honor as a Sergeant from the United States Army. He and Ryan went on many dangerous missions with the Special Forces and saved countless lives. Thank you, Xandy and Ryan, for your service! These days, however, Xandy is loving the retired life and playing with all his toys. He takes all the naps, eats all the peanut butter and pup-sicles and loves to annoy Ruthie.
Best wishes to the Borjas family with their new family member!
My third interviewee was Michelle Bowler (IG Handle @thewaitingwarrior). Michelle is a 6-year U.S. Army Reserves wife but also a mother of 3 adorable little girls and the podcast host of The Waiting Warriors.
I specifically talked with Michelle about communication styles and any struggles they've experienced deployments and time spent apart from the family. She said, "Austin hasn't been deployed yet but between trainings/courses, and ROTC trainings, he's been gone for over 2 1/2 years total. There have definitely been struggles with him being gone all the time, but each time he's gone I feel like we do something a little better...
For example, last summer he was on mandatory bachelor status for a training and we couldn't see him from May-end of August. For the first 2 months, Emma (oldest), wouldn't sit and talk to Austin when he would FaceTime. Most of the time she wouldn't even really say hi. After trying a few different things, we realized that she wanted one-on-one time with him. So, he started calling her so she could walk around and talk just the two of them. It was a big eye opener to realize that each of our girls have their own needs of communication. Since then, we know that Emma needs a personal phone call at least twice a week, Mary wants FaceTime to be silly with him and Anne wants FaceTime to get all the praise and admiration he can dish out."
I became interested in Michelle's podcast because it's specific to military spouses and first responders. It's a specific niche that isn't really out in the podcast community so I asked her why she got into it in the first place: "I listen to podcasts a lot and while I like a few 'Mom' podcasts, I kept finding myself being inspired by these women but the thought, 'but that would never work because Austin's in the Army' was a constant thought.' That combined with 6 years of experience telling me that A LOT of young military and first responder loved ones feel very alone, like they don't have anyone to talk to that understands, and has nowhere to go for examples or advice. That's what made me start the podcast."
Our families don't have to suffer because of the job. We can THRIVE.
To listen to Michelle's podcast, visit this link:
https://www.stitcher.com/podcast/the-waiting-warriors/e/54309877
And, last but not least: Anna Marie Gonzalez. (IG Handle @lovemademilso). Like 2 of the other spouses above, Anna Marie was not exposed to any kind of military lifestyle (other than family member who had prior served) before marrying her sailor, Leo. Her husband's family is from Cuba, and they were also not exposed to a military life. Out of the 4 interviewed for today's post, Anna Marie is the newest spouse since she and her hubby have been married for 1 year since April 8th. Congratulations! They have been together for about 6 years, however, and are currently living in Virginia at their first duty station.
Anna Marie is about to finish up her life skills and wellness coach certification and hopes to provide a cheaper alternative to most counselors and nutritionists. She wants to be able to use this certification mostly to assist military spouses; to help guide them or show them alternative ways they can get through difficult times or help them with their over health and well-being.
Anna Marie utilized the MyCAA grant to assist in achieving this goal in the interim of getting her Bachelor's degree. The My Career Advancement Account Scholarship Program is a workforce development program that provides up to $4,000 of financial assistance to eligible military spouses who are pursuing a license, certification, or Associate's degree in a portable career field and occupation. (If you wish to learn more about the MyCAA program, please click HERE.)
Anna Marie is also a blog writer and wishes to assist the military spouse community in sharing writing tips, tricks and things she's learned so far, as well as what she'll learn over time: how military life goes, overall life, wellness and then gravitate towards being able to individually help people on their own and turn it into a small at-home business. If you're currently a military spouse who is working in a line of work similar to this, would you please comment and let Anna Marie know she's not alone!
I had SO much fun looking into this blog post and getting the opportunity to chat with these 4 amazing women. They all seem so strong and tough, yet, while chatting, knowing they can let down their guards and be a little vulnerable to level with another military spouse - it's a humbling experience. I am grateful to be in Germany, to be able to have this incredible opportunity lying at our doorstep. It's also opened my eyes to the folks who live overseas and so far away from their families. So, to wrap up this emotional and life-changing post, let me just say THANK YOU to all of the spouses out there who are fighting tooth and nail to keep their temporary houses a home for their children, a COMPLETE home while their spouse is away, a home that countless others have lived in but that they're making their own.
2018 MILITARY SPOUSE APPRECIATION DAY
**When shared to Instagram, I had written that Michelle Bowler (IG Handle @thewaitingwarrior) and her family were stationed in California, they're actually stationed in Utah.
#military #militaryspouse #militarywife #army #airforce #marine #spouse #doggo #baby #children #kids #pregnant #community #militaryspouseappreciationday #Frankfurt #Germany #Wiesbaden #stronger #strongertogether #podcast #waitingwarriors #family #deployment #deployed #pcs #tdy #station #postings #posting #interview #important #retiredmilitarydog #bombdog #ssd #ssdog #food #foodie #travel #bucketlist #greece #egypt #rollerderby #europe #ireland #paris #fortleonardwood #FLW #Alaska #adventures #MyCAA #milso #milsolife #wifelife #armywife #sailorwife #embracethesuck #itiswhatitis #stitcher #website #wix #blog #militaryspouseblog #militaryspousesupport #spousesupport